As a dog owner who loves life on the road with your camper, it can sometimes be difficult to plan trips where you know that furry members of your family will be welcome. Often, the hardest part is knowing where you and your dog can stay and play along the way. If you and your dog have a few days to spare and are looking for a great week away, then why not try this dog-friendly itinerary from Brisbane to Cairns for your next camping holiday?
Day 1: Brisbane to Hervey Bay
Approximately 285 km
Day one will take you from Brisbane to Hervey Bay. On your way to your accommodation, you can stop at the historic town of Maryborough. You and your dog can stretch your legs and take in the historic sites, including the famous Mary Poppins walk. Upon arrival in Hervey Bay, the Hervey Bay Tourist Park has a range of facilities, including pet-friendly accommodation options.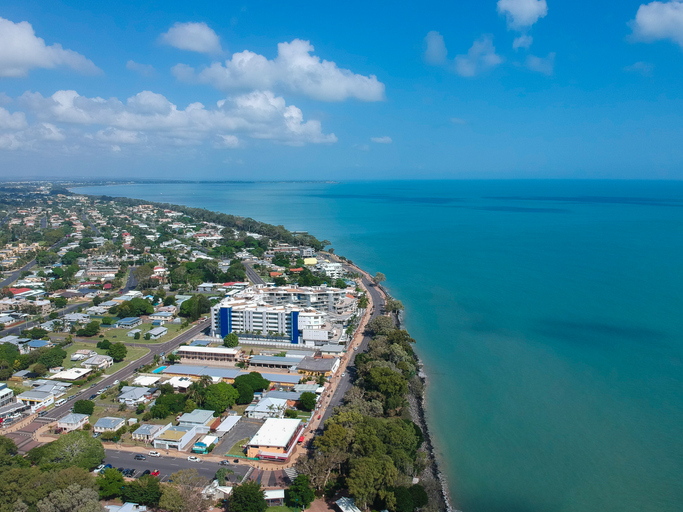 Day 2: Hervey Bay to Rockhampton
Approximately 385 km
Before you start the day's drive, take a morning stroll along Urangan Pier. This local icon is one km long and is well used by fisherman, as well as those keen to spot local dolphins, stingrays and other aquatic life. Rockhampton truly has something for everyone, from the adventure lover to the angler or the history buff. The Riverside Tourist Park, Southside Holiday Village and Discovery Park all have pet-friendly accommodation.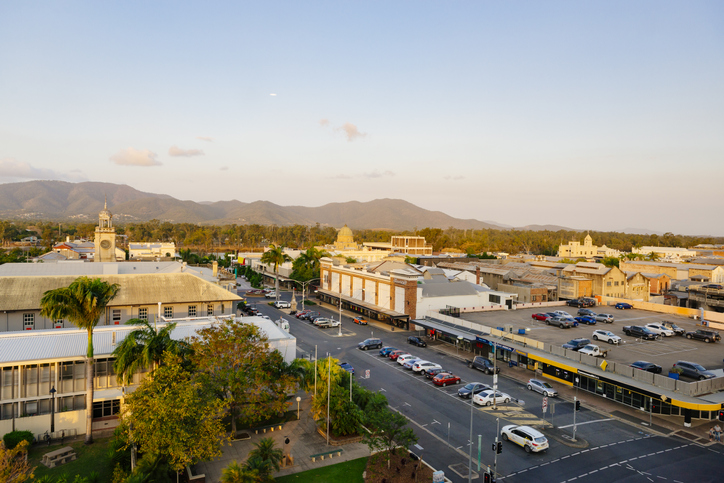 Day 3: Rockhampton to Mackay
Approximately 340 km
As you make your way from Rockhampton to Mackay, why not stop at the historic town of St Lawrence? A short walk around the creek and beachside creek will give you a chance to get your daily steps in while you explore the heritage-listed sites including the church, police station, meatworks and wharf.
Among the accommodation options in Mackay are the Big 4, Andergrove Van Park and Premier Caravan Park.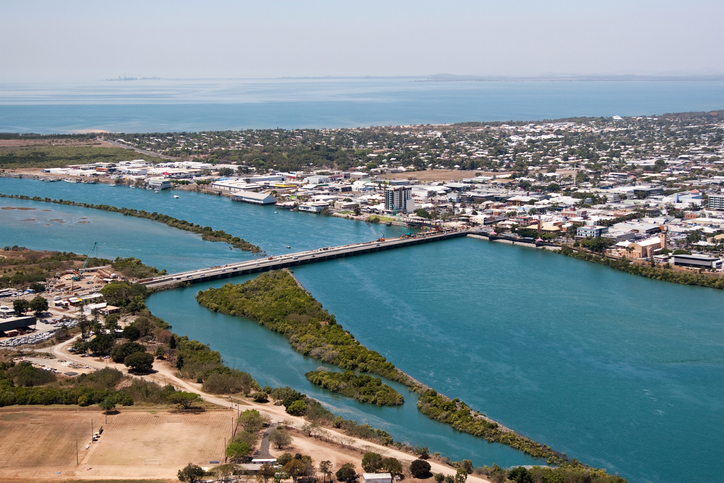 Day 4: Mackay to Townsville
Approximately 390 km
As you drive from Mackay to Townsville, it is worth stopping in at the coastal town of Bowen. With magnificent views of Horsehoe Bay from the Rotary Lookout and an off-leash beach, it is the perfect place to take off your shoes and let yourself and your dog feel the sand between your toes.
Once you reach your destination, North Townsville is well known for its pet-friendly cafes, whilst Pellaranda is loaded with pet-friendly walking trails and an off-leash beach.
You have plenty of accommodation options to choose from, including the Coral Coast Tourist Park, Discovery Park and Secura Lifestyle Magnetic Gateway.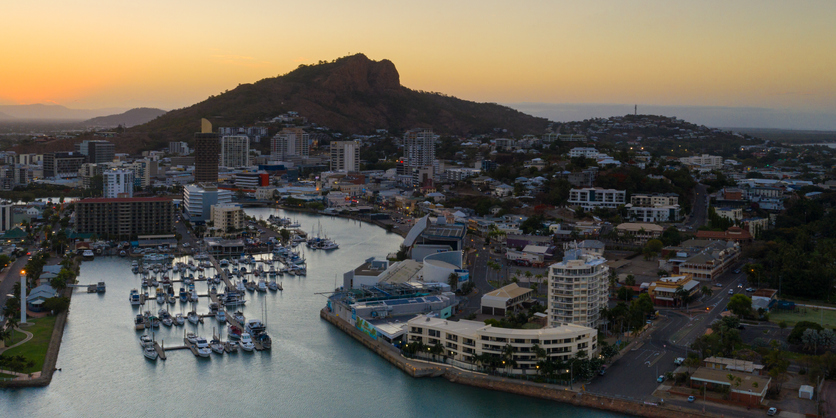 Day 5: Townsville to Cairns
Approximately 350 km
This area is located between Townsville and Cairns on the Cassowary Coast in Cowley Beach, where your dog is welcome to take an on-lead walk. Upon arrival in Cairns, there are plenty of beaches that will welcome your furry friend, but make sure you check the signage and be wary of the local wildlife (especially crocodiles). If you are looking for dog-friendly dining, then Palm Cove and the Esplanade are the places to go.
Pet-friendly accommodation options in Cairns include Cool Waters, NRMA and Lake Placid Parks.
With so many activities and pet-friendly options at each stop on this self-drive camping itinerary, why not extend your time on the road a little longer and stay an extra night or two at each destination along the way?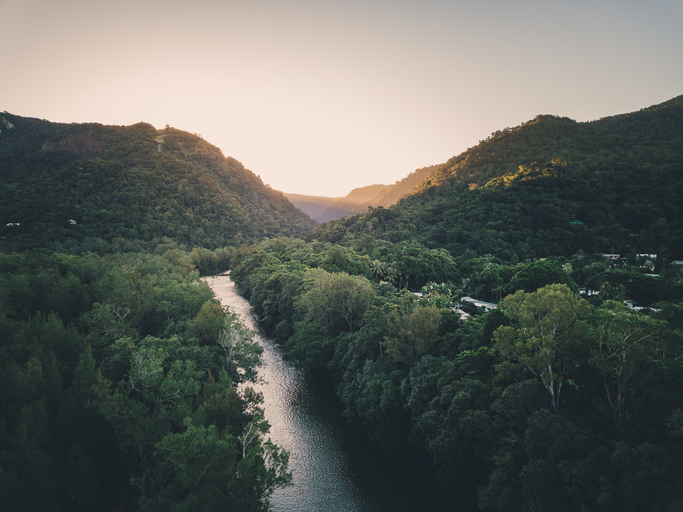 If you're looking for a brand-new camper trailer or hybrid camper, take a look at our range at Austrack Campers today.