All Roads Lead to Adventure with Austrack Campers
Who We Are
G'day! At Austrack Campers, we're not just another name in the camping community – we're at the core of Aussie epic escapes. For over 15 years, we've been at the heart of countless family trips, mates' getaways, and solo adventures. From the tropical shores of Cable Beach to the rugged terrains of the Kimberley, we've been there.
It's not just about creating rugged and reliable camper trailers or hybrid campers; it's about setting the stage for lifelong memories. With every camper, we bring a mix of exceptional quality, modern luxury, and that good ol' Australian spirit of adventure.
Our Vision and Mission
Our journey has always been about breaking new ground in the camping community. We're here to ensure that every Aussie and visitor can explore the vast beauty of our country, with durable and dependable campers that doesn't let them down. From the scenic routes of the Great Ocean Road to the cultural beats of Adelaide, we're dedicated to making every trip unforgettable. 
Our Mission is to provide Australians with quality, affordable and dependable leisure products that will enhance their camping adventures for generations to come.
Our vision to be the most reputable leisure-focused company serving the travel and tourism industry with products built on the pillars of innovation, passion, trust, and the Australian spirit.
Our Core Values
Innovation: We're always on the lookout for ways to up our game, ensuring you've got the best in camping.
Trust: Built from years of delivering on our promises. When you're with Austrack Campers, you're in safe hands.
Passion: It's the fuel that drives us, from our first camper design to our latest model.
Commitment: Every camper we design is a promise of quality, adventure, and a good time!
Why Choose Austrack Campers?
Unmatched Quality: From the coastal roads to the outback, our campers are built to last.
Family First: When you buy from us, you're joining a community that's all about the love of the open road.
Epic Road Trips: Discover hidden gems, from the vastness of the Nullarbor Plain to the tropical allure of Far North Queensland.
Sharing the Know-How: Our workshops and resources ensure you're always ready for the next great escape.
Ever-evolving: We listen, learn, and adapt, ensuring our campers are always ahead of the curve.
Get camping with Austrack Campers, and let's make every journey an epic tale of adventure.
Ready to explore the wonders Down Under? We've got your back!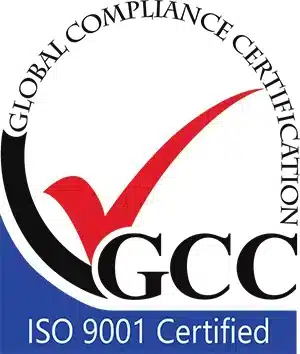 When you're choosing a camper or caravan, you're investing in an experience, comfort, and quality. At Austrack Campers, our commitment to ensuring that your investment is worth every penny has been recognised by our achievement of the ISO9001 Certification.
But what does this mean for you?
ISO9001 Certification is a globally respected mark of quality management. It signifies that a business consistently provides products and services that meet customer and regulatory requirements, all while striving for continuous improvements.
Being one of the few camper and caravan manufacturers/retailers in Australia to hold this certification, it elevates Austrack Campers in the league of industry excellence. For our customers and potential customers, or as we like to call them, Austrackers, this certification translates to a promise of uncompromised quality, a smoother customer experience, and products designed with your utmost satisfaction in mind.
It's more than just a badge – it's our pledge to you that when you choose Austrack Campers, you're opting for world-class standards in every facet of your journey with us.
DOWNLOAD ISO9001 CERTIFICATION