Venturing out with an Austrack Camper is about embracing the spirit of exploration and discovering the gems that lie within Australia's vast landscapes. One such gem, that's bound to tantalise not just your sense of adventure but also your taste buds, is the world-renowned Barossa Valley.
Setting the Scene
Nestled just an hour's drive from Adelaide, the Barossa Valley, with its rolling hills covered in vineyards, historic towns, and charming local communities, is a haven for those who appreciate the finer things in life – world-class wines, gourmet food, and a dose of Australian heritage.
Why Barossa is Perfect for Austrack Camper Owners
With ample campsites and caravan parks dotted around the valley, your camper will feel right at home. Imagine waking up amidst vineyards, with a golden sunrise painting the skies and a promise of wine-tasting sessions awaiting you.
Highlights of the Barossa Valley
Wine Tasting Tours
Being one of Australia's premier wine regions, the Barossa boasts over
150 wineries and cellars. From household names like Jacob's Creek to boutique wineries that offer unique blends, there's a drop for every palate.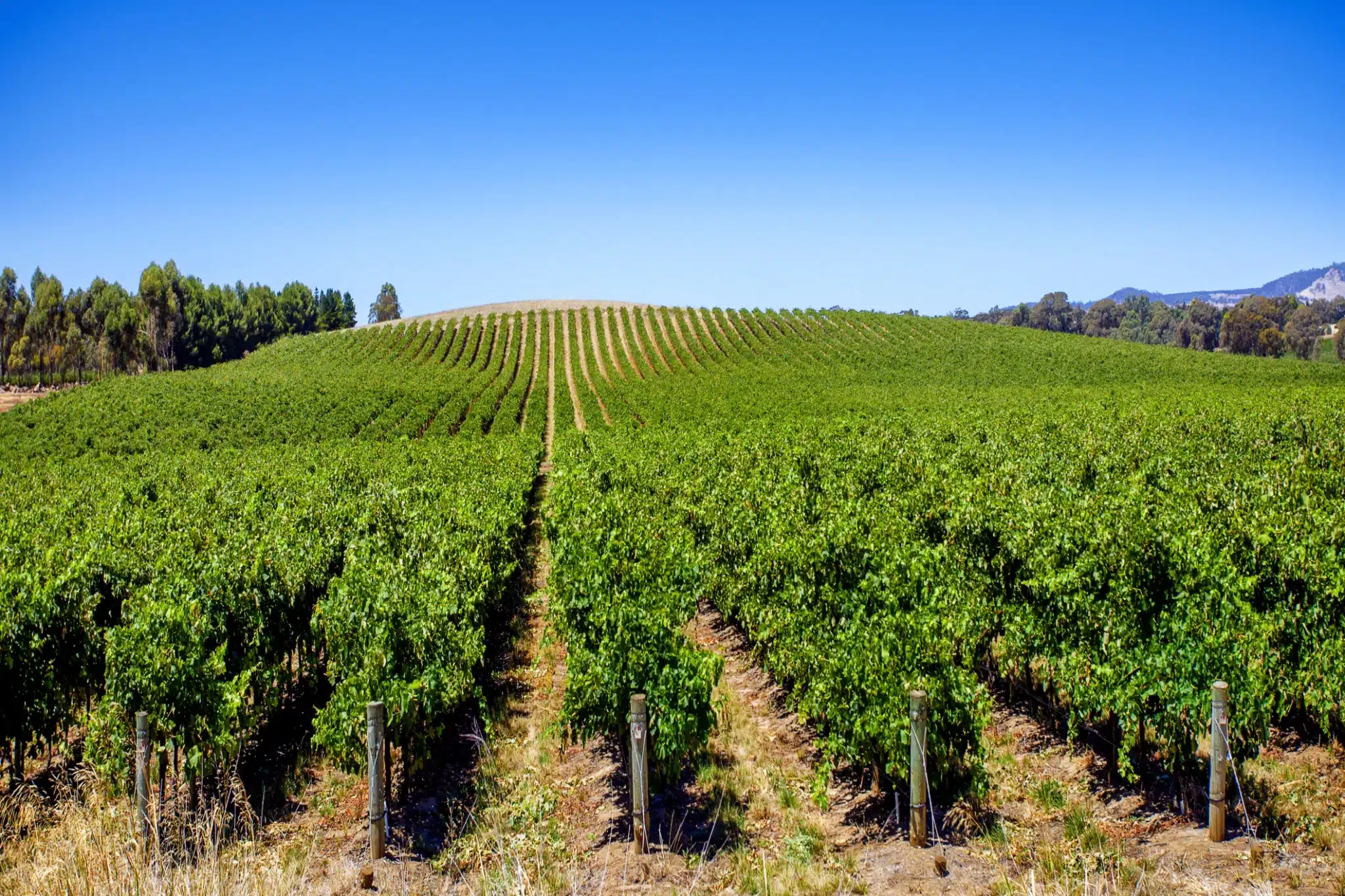 Barossa Farmer's Market
This is where you can indulge in the freshest produce. Think artisan
cheeses, freshly baked bread, organic fruits, and more. Stock up and enjoy gourmet meals right out of your campers kitchen.

The Whispering Wall
This architectural marvel, the dam of the Barossa Reservoir, has a
unique acoustic effect. Words whispered on one side can be clearly heard 140 meters away on the opposite side.

Heritage Walks
Explore towns like Tanunda and Angaston, where German and English
influences are evident in architecture, local traditions, and even the food.

Local Culinary Delights
Pair your wine with delicious Barossan cuisine. From succulent smoked meats to traditional German sausages and pastries, your culinary journey here will be as memorable as the scenic vistas.
Winding Down in the Barossa
After a day filled with sips, sights, and sumptuous meals, retreat to your Austrack Camper. The Valley, with its serene surroundings, makes for a perfect backdrop for a peaceful night's rest. Or, if you're up for it, lay out a blanket and stargaze – the clear skies of the Barossa present a celestial spectacle on clear nights. Make sure you bring your camera.
Embark on the Barossa Journey
The Barossa Valley isn't just a destination; it's an experience. A symphony of flavours, sights, sounds, and history. And there's no better way to delve deep into its essence than with the freedom and flexibility that an Austrack Camper offers. So, set your navigation towards the Barossa, let the open road guide you, and toast to unforgettable Austrack adventures in the heart of Australian wine country. Cheers!
Visit Austrack Campers if you are looking for a Camper trailer in Adelaide.