Named after the year in which James Cook sailed up the eastern coast of Australia, the picturesque town of Seventeen Seventy (also known as 1770) is the nearest access point to the coral cays and deserted, wilderness beaches of the Southern Great Barrier Reef. Austrackers who visit this tropical coastal paradise will be treated to a laid-back and easy-going lifestyle, ideal for camping.
Rich in history
An area of natural, scenic beauty that is abundant with wildlife, this was the second landing site of James Cook's Endeavour in May of 1770. Accompanied by botanist Joseph Banks and Banks's assistant, Cook went ashore near Round Hill Head in May of that year, a shore that he found was vibrant with pelicans and a species of bustard, from which the inlet Bustard Bay derived its name. The Captain Cook Memorial found here is a monument to where the first Europeans set foot in Queensland.

Situated 501 km north of Brisbane, between Gladstone and Bundaberg, Seventeen Seventy is easily accessed from the Bruce Highway. For accommodation, the area has something for everyone. From Round Hill Head, you can watch the magnificent sunset over Bustard Bay. The area offers a wealth of unforgettable experiences for campers, adventurers, photographers, or the grey nomads who are on the road exploring this great land.
Joseph Banks Conservation Park
On the rocky headland, this nature reserve, part of which is the Gooreng Gooreng people's traditional homeland, boasts a 250-metre walk through coastal woodland, vine thicket, and tussock grassland to a spectacular lookout, from where you can often spot sea eagles soaring overhead.
Lady Musgrave Island
The island, covered in dense pisonia forest, She-oaks, and Pandanus trees, is ideal for bushwalking and is surrounded by a large, protected lagoon that stretches eight kilometres around the island. Guided walking tours, whale watching, and a glass-bottomed boat tour are among the attractions available, and camping is permitted on the island. In the protected lagoon, snorkelers and scuba divers can explore 10 kilometres of coral reef that is teeming with marine life, including turtles, manta rays, clownfish, and dolphins.

Deepwater National Park and Eurimbula National Park.
The nearby township of Agnes Water is the entry point to these national parks. Camping and hiking enthusiasts will relish this landscape of rainforests and open heathland and the vibrant birdlife that includes emus, red-tailed black cockatoos, and brahmin kites. Rock, surf, estuary, and reef fishing make it an angler's delight.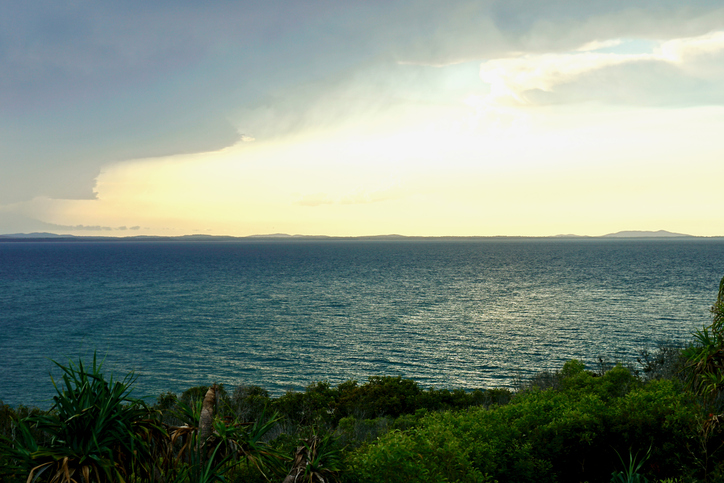 Seventeen Seventy is a destination rich in history, with breathtaking, natural beauty. Visiting this Australian paradise is an experience that will stay with you forever. Always ensure you're fully prepared before setting off. To purchase an Austrack Camper for your next Aussie adventure, head to a showroom near you or learn more about what we have on offer by visiting www.austrackcampers.com.au.