Cruising the east coast of Queensland is the perfect experience for families, grey nomads and anyone who enjoys getting on the road to explore Australia.

There are so many national parks, caravan parks and outdoor places to park up for the night with cooking facilities, toilets and access to the finest experiences North Queensland has to offer.

In fact, Australian travellers looking to discover new things are spoiled for choice. It is almost impossible to explore and discover everything there is to offer on the Queensland coastline. But if you are looking for camping tips on some of the best places to stay on your journey, Cape Hillsborough National Park is essential for your bucket list.

Where the Australian bush meets the sea


Located about 50km north of Mackay in the Whitsunday region of North Queensland, Cape Hillsborough is one of the most serene and tranquil places in the world.

The green outback stretches all the way to the glass-like blue water, separated only by white sand. It is the perfect place to feel the sand and cool water between your toes, to picnic and to stay the night (or more) in your camper.

This is one of the most natural experiences you can get without needing to go off-road, with direct access available along fully sealed roads.

Get up early to experience the kangaroo and wallaby feeding phenomenon


One of the hallmarks of Cape Hillsborough is the unique dawn experience on the beach. Get up early enough and you will see hundreds native kangaroos and wallabies come out of the bush to feed on the seed pods on the beach.

It is a truly beautiful experience of nature at its finest and something that people from all over the world would pay big money to see – right in our backyard and easily accessible.

Stay at Smalley's Beach, where there are dedicated caravan berths and toilet facilities available. You will be in striking distance of the beach, a myriad of walking trails for all abilities and an opportunity to relax in nature in a way that you just won't want to leave.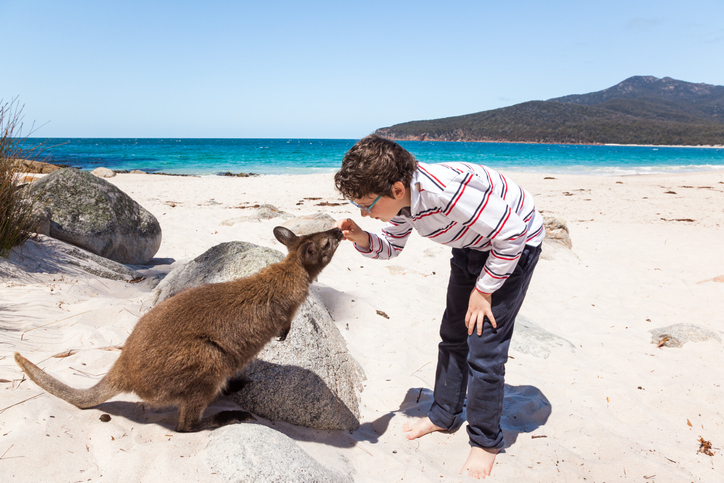 Start your Aussie adventures today in an Austrack Camper of your very own. Contact your nearest showroom and let us help you get away, get off-road and get into visiting the most spectacular places Australia has to offer.